Livestock Processing and Marketing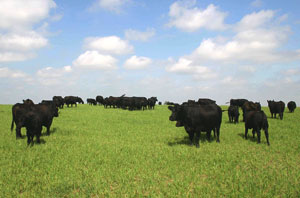 The Northeast Livestock Processing Service Company

The HMRC&D has been working with the farming community since 2002 to brainstorm solutions to the many problems facing the livestock industry in New York. In 2005 the Council helped form the Northeast Livestock Processing Service Company, LLC (NELPSC). An all farmer board (pictured right) oversees the operations of the Company.

NELPSC assists the family farmer with the quality processing and marketing of their animals while enhancing the capacity of existing processors. In addition to processing education and facilitation, NELPSC provides marketing assistance to producers by finding outlets for farmer's meat products. In the first three years of operation, NELPSC has put $330,000 directly into the pockets of farmers and helped facilitate well over a million dollars of additional sales.

Livestock farmers are finding the service is saving them time and money. NELPSC currently works with 102 farms and 8 processors in Vermont, Massachusetts, California and 22 New York counties.

Most of the funding for this project was provided by the NYS Department of Agriculture and Markets and the New York Farm Viability Institute (NYFVI). For more information on this project contact Kathleen Harris at (518) 673-5193 or visit their website at http://nelpsc.com.